EveryTreeSF – Street Tree Census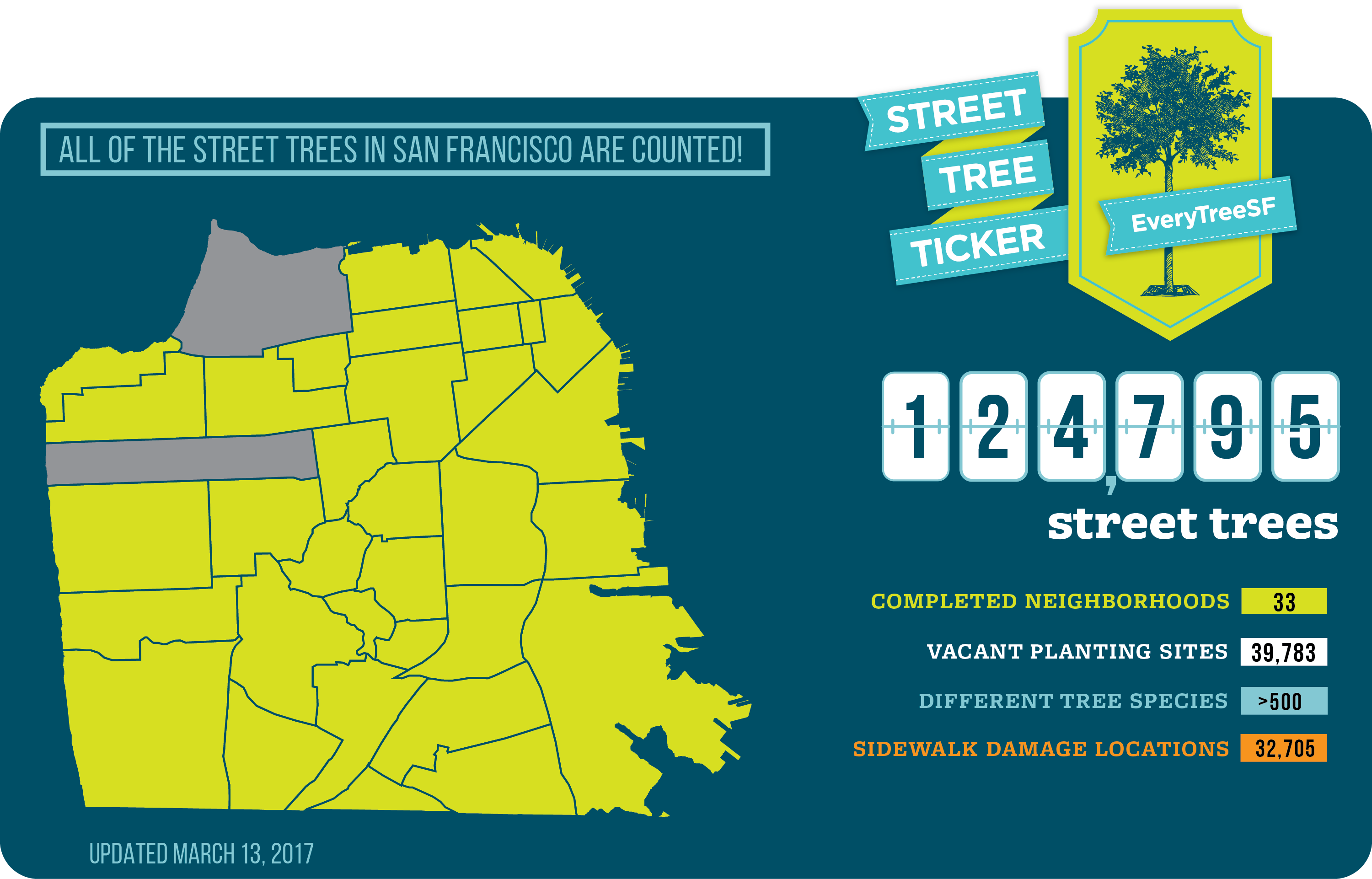 Do you know how many street trees there are in San Francisco?
The City of San Francisco has completed the first citywide street tree census. EveryTreeSF is a collaborative effort among San Francisco Planning, San Francisco Public Works, Friends of the Urban Forest, and tree inventory specialists ArborPro. The need for a census was identified in the Urban Forest Plan (Phase 1: Street Trees), a citywide strategy to improve the sustainability of the City's urban forest.
Beginning in January 2016, a team of certified arborists began mapping and recording every street tree in the City. Upon completion in January 2017, the census identified the exact location, species and current condition of every tree, in addition to identifying potential vacant sites for future plantings.
The final results have revealed 124,795 street trees, over 20,000 more than previous estimates including 500 different species.  Approximately 40,000 potential planting locations were recognized, providing tremendous opportunity to grow the City's urban forest. Data shows that the current number of street trees sequesters over 19 million pounds of carbon dioxide and filters more than 100 million gallons of stormwater every year.  
Urban Forest Map 2.0 - Check out the Data Collected on the City's Street Trees
How will the data on the City's street trees be used?
The census results come at a time of great opportunity with the passage of Proposition E in November 2016. Taking effect on July 1, 2017, Prop. E transfers street tree maintenance responsibility from private property owners to Public Works, and establishes a $19 million annual set-aside in the General Fund to pay for tree care and to repair sidewalks damaged by tree roots.
San Francisco Public Works' Bureau of Urban Forestry will be using the census data to help implement Prop. E, improve tree and sidewalk maintenance, inform future planting programs and promote public stewardship of the City's urban forest.  All the data from the City's recent Street Tree Census is now available to the public on an online searchable website, UrbanForestMap.org. Visitors can zoom in to find information on street trees anywhere in the City, in addition to calculate the environmental benefits street trees provide. Each tree has its own page presenting its "bio," and the public is welcome to upload a photo to help tell their tree's story.
EveryTreeSF Contest Winner
Congratulations to Chloe, the winner of the Guess How Many Trees Contest! Her guess was the closest to the final Street Tree Census total (124,795 trees). Here she is with the Grand Prize - a Cathedral Oak street tree planted in her name on Arbor Day 2017.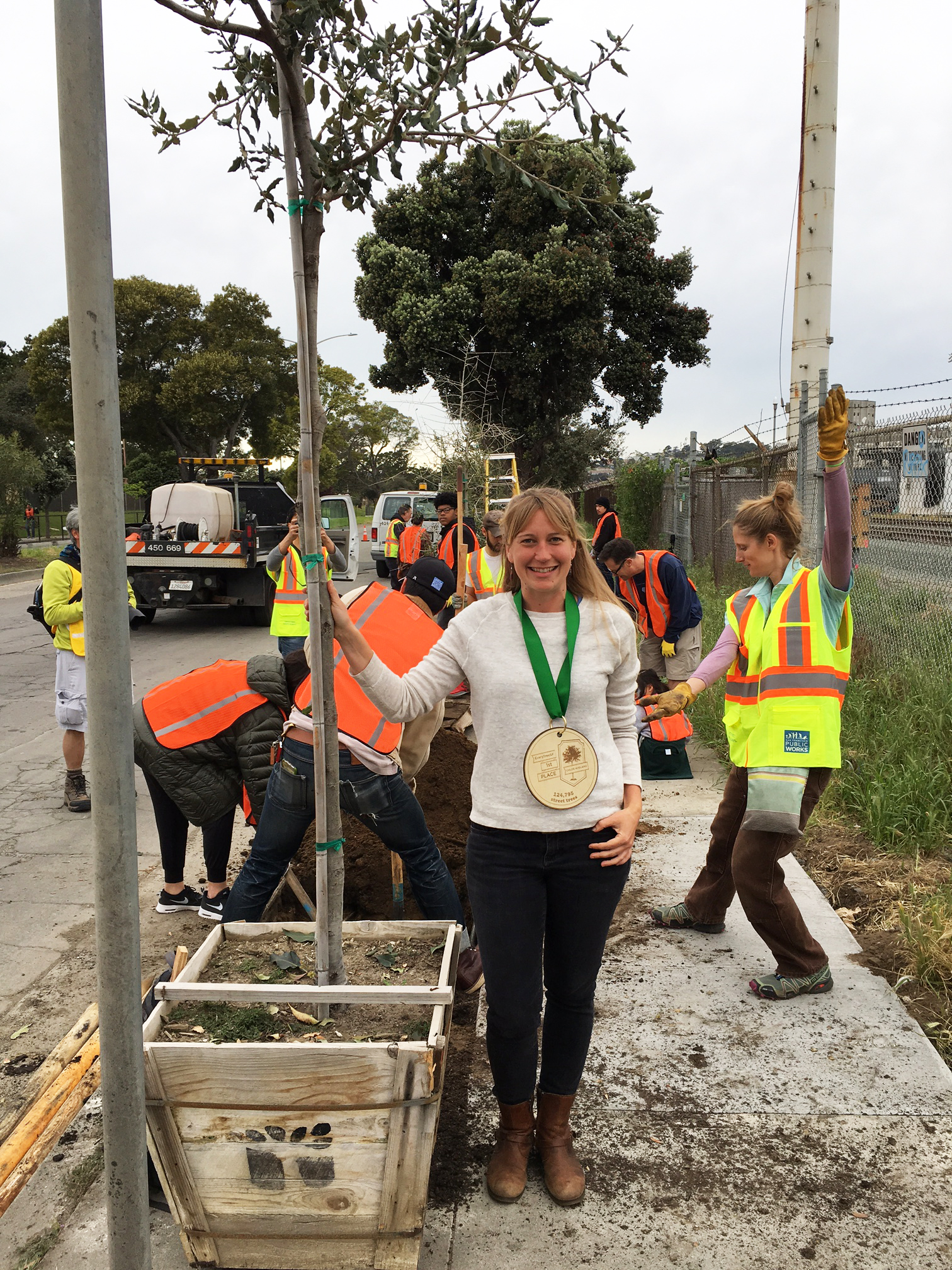 Contact
For additional information on the EveryTreeSF, please contact: