Central Waterfront / Dogpatch Public Realm Plan
Overview
The City needs your help to prioritize and scope projects like park improvements and streetscape amenities so that we can develop cost estimates and program them into the City's Capital Plan for implementation.
The Central Waterfront of San Francisco continues to grow, accommodating both new housing and neighborhood commercial services, while maintaining many historic industrial marine functions. As more development is realized in the neighborhood, the public realm of the Central Waterfront should receive appropriate improvements that better serve residents and employees.
The Central Waterfront / Dogpatch Public Realm Plan will set the framework for public space improvements in the neighborhood, guiding the investment of impact fees and other sources in the streetscapes and parks which tie the area together.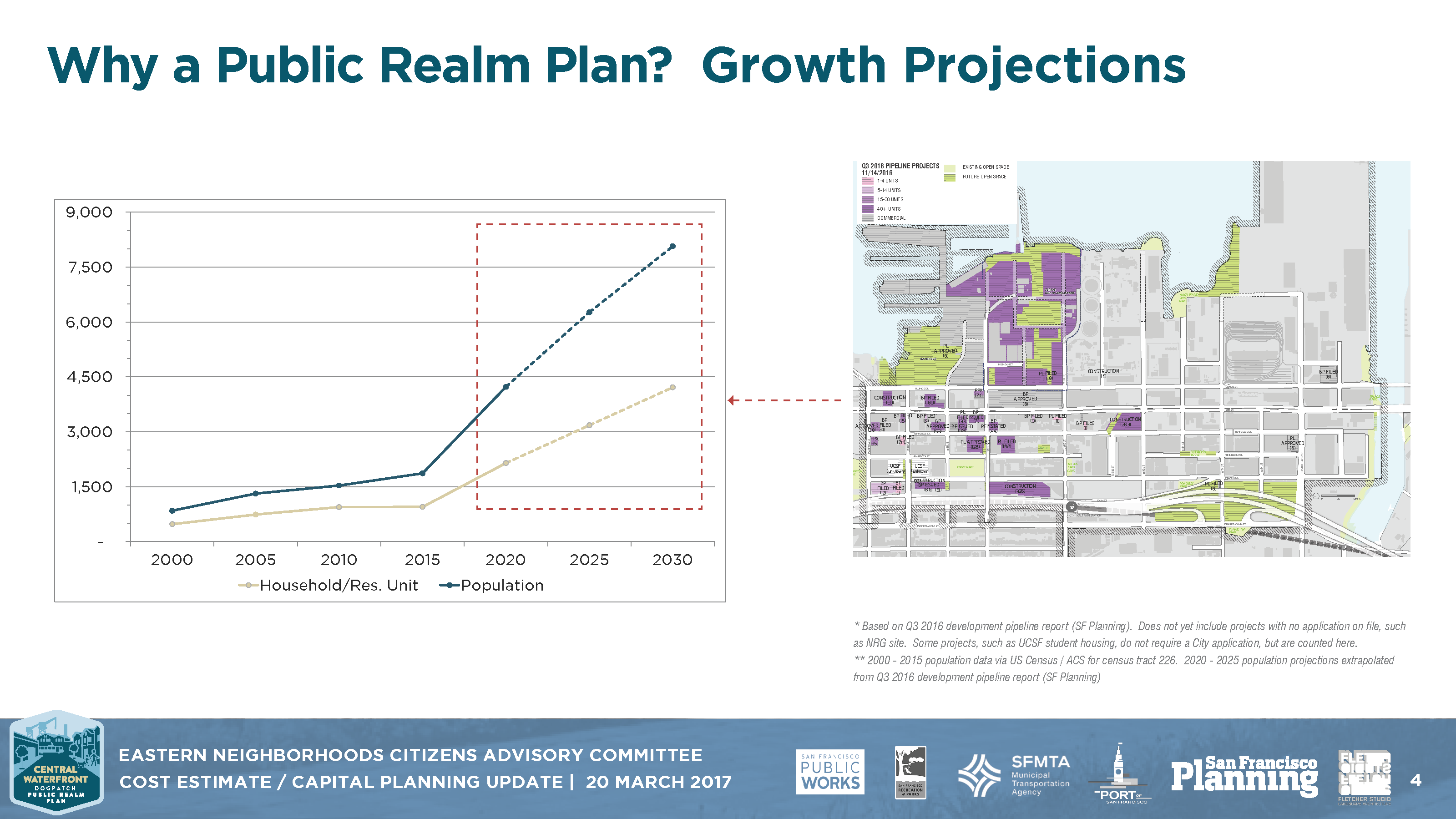 Plan Outputs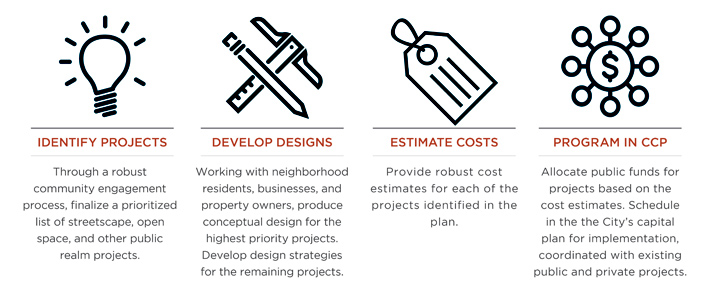 Project Timeline
This project timeline may change. Please continue to check back here for updates.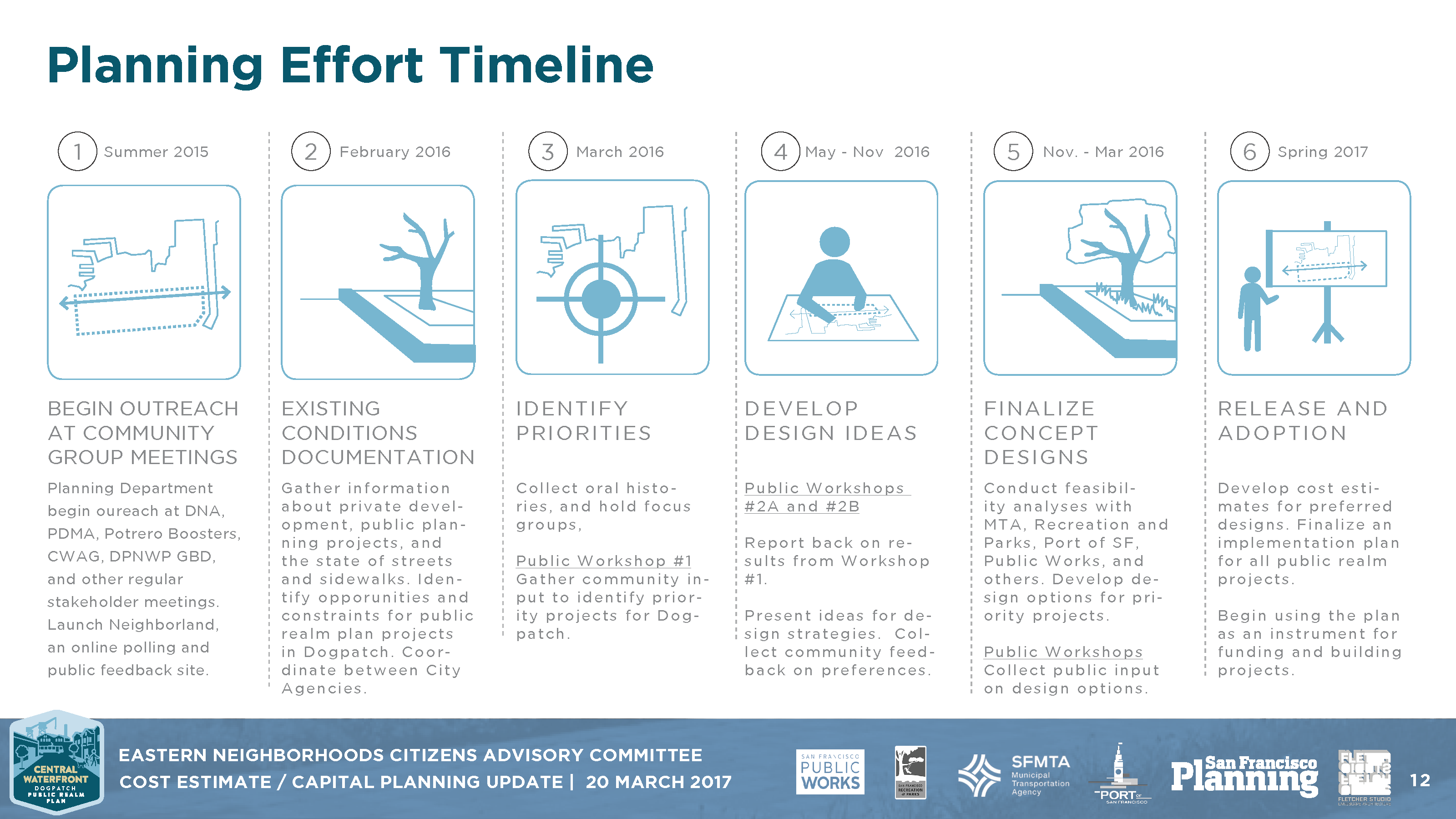 Presentation Materials
Projects

22nd ST GREEN CONNECTION
Esprit Park
Early Implementation Projects
Minnesota Grove
Policy Background and Related Efforts
Several efforts relate to – and will be integrated into – the Central Waterfront / Dogpatch Neighborhood Public Realm Plan.
Contact